Fire safety of the Cloud Garden plant walls and facades
Fire safety of green plant walls and green facades is important within the Building Decree. Cloud Garden has fire-safe and fire-retardant vertical gardens.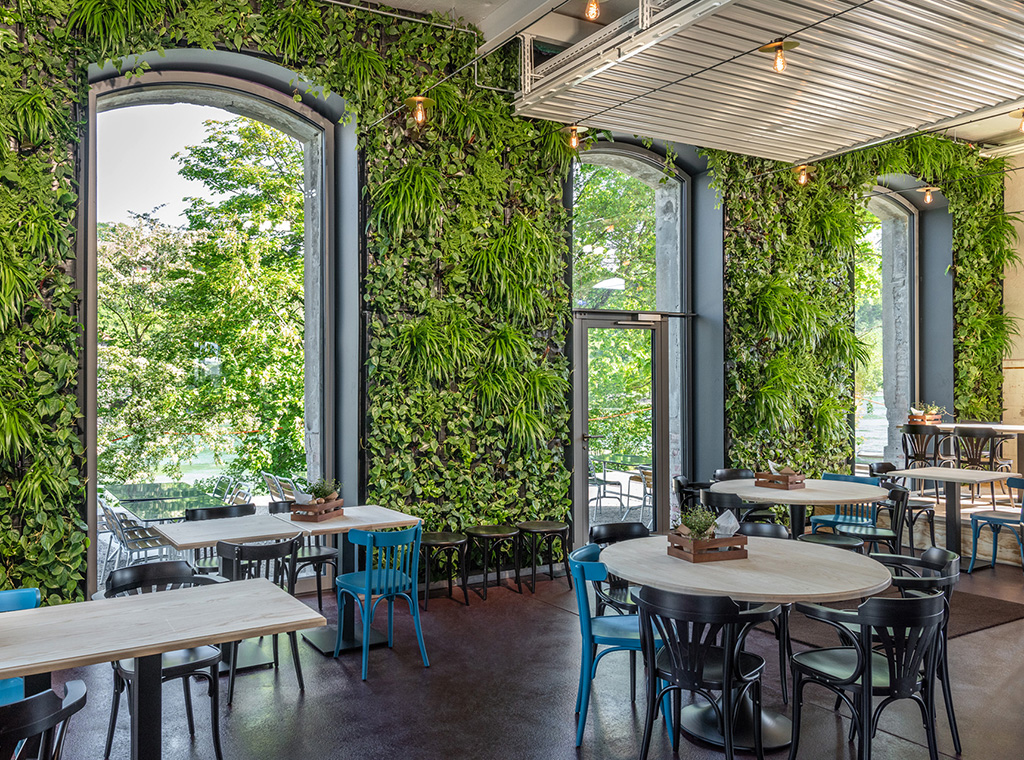 Fire safety vertical green Cloud Garden
Fire safety is one of the themes that is taken into account to a greater or lesser extent when designing a building. Fire safety requirements have long been a topic in the legislation and regulations for designing a building, including the Building Decree 2021.
Reducing smoke development, ensuring that people get outside quickly in the event of a fire and the use of materials that are fire-retardant are aspects that can be used to score points.
Fire retardant effect of
MDL system
Our metal products, manufactured in the Netherlands, are strong examples when it comes to fire-retardant properties. The metal falls under Fire Class A and is therefore not flammable. Only at +- 450 °C does the metal slowly start to weaken. Only at 600 °C does the steel construction deform and lose its strength.
Fire safety metal specifications:
Fire class A, non-flammable
From ± 450°C material becomes weaker
Material becomes softer from 550°C
From 10 minutes at 600°C the construction deforms (no more strength)
A green wall made of plastic therefore has a much higher flammability than a green plant wall made of metal.
EFIX system for walls and facades tested by Efectis.
Cloud Garden's green plant wall and facade system, which is especially suitable for large-scale green projects, has been tested by Efectis for fire safety. This made it clear that Cloud Garden's vertical gardens have very high fire safety.
Our complete green plant wall & facade system, including plants, complies with fire safety certificate B-s1, d0. All materials in the system have been selected for their fire-resistant properties. In addition, the green facade stores approximately 35 liters of water, which serves as an extra protective buffer.
Would you like to know more about the fire safety of our systems or are you curious about the other benefits? Please contact us via info@cloudgarden.nl/en, call +31 (0)38 – 77 30 075 or fill in the contact form below:
CONTACT
Wil je meer weten over de oplossingen van Cloud Garden? Niels vertelt je graag meer.