A plant wall at home!
A plant wall at home? Cloud Garden's vertical gardens are ideal for placing at home. We are happy to guide you!
Add plants to your living room, kitchen, or anywhere else. It is possible with the Cloud Garden system. Cloud Garden's green plant wall system is increasingly being used in the living environment.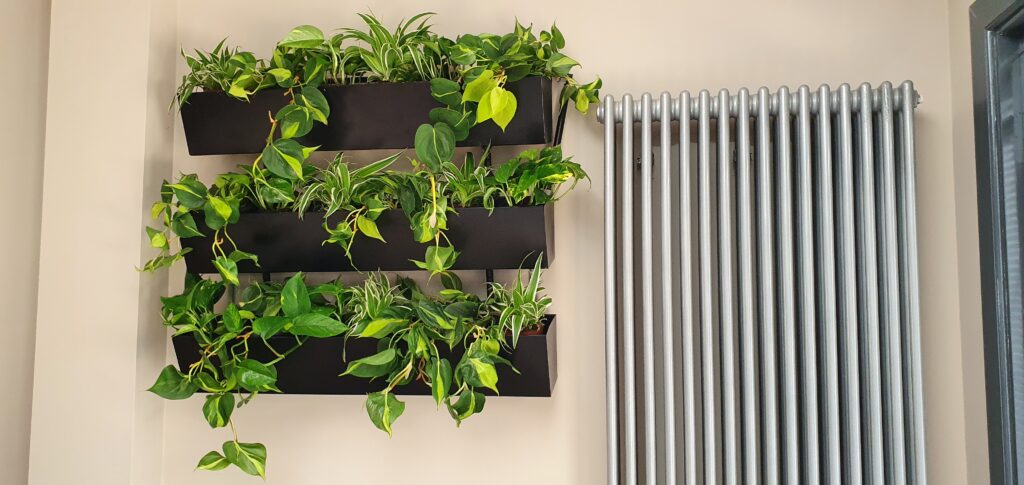 A vertical garden at home
A healthy and attractive home with a vertical garden from Cloud Garden? Why not! Thanks to its modular construction, the green plant wall fits always and everywhere. In addition, the modularity ensures that many creative interpretations are possible. Cloud Garden's vertical gardens, made of stainless steel and steel, are fire-safe and can be placed on almost any wall. Our plant modules are increasingly being placed at private homes, because plants should not be missing at home!
Cloud Garden's plant modules prove their strength. The steel modules last indefinitely and the structure of the system also makes it a nice way for the plants to grow.
The plant modules consist of a Vulcaponic substrate containing plants in potting soil. The Vulcaponic serves as a water storage for the plants, so you only have to water the plants about once a month.
After a number of seasons, the roots begin to grow through the Vulcaponic substrate in search of water and nutrition. This phenomenon ensures that stronger, mature plants develop. Strong plants!
Would you rather plant in a different substrate?
Another great option is: placing plants in hydroponics. Cloud Garden's plant modules have proven to be suitable for this. The plant walls have already been constructed in this way in various projects.
Convinced? Just like other private individuals, get started with the plant modules and create a plant wall in your home!
Do you want to start small? Then take a look at our Mini plant wall. Do you want a staggered plant wall or a sleek plant wall? Then look at our green plant wall up to 25 m2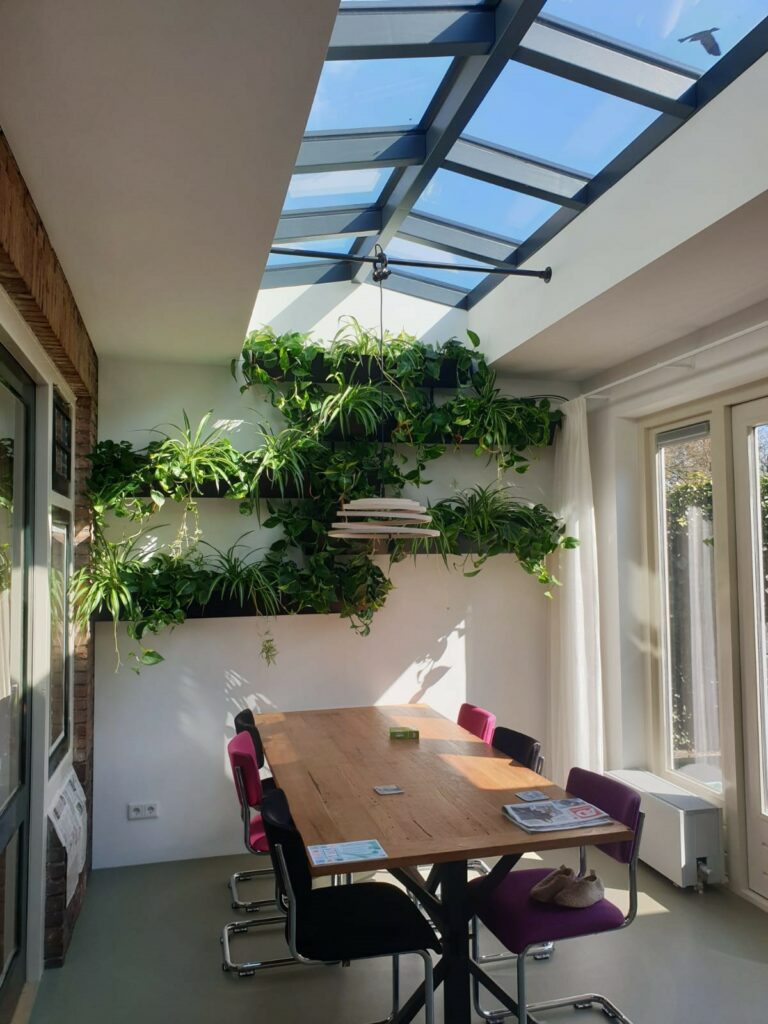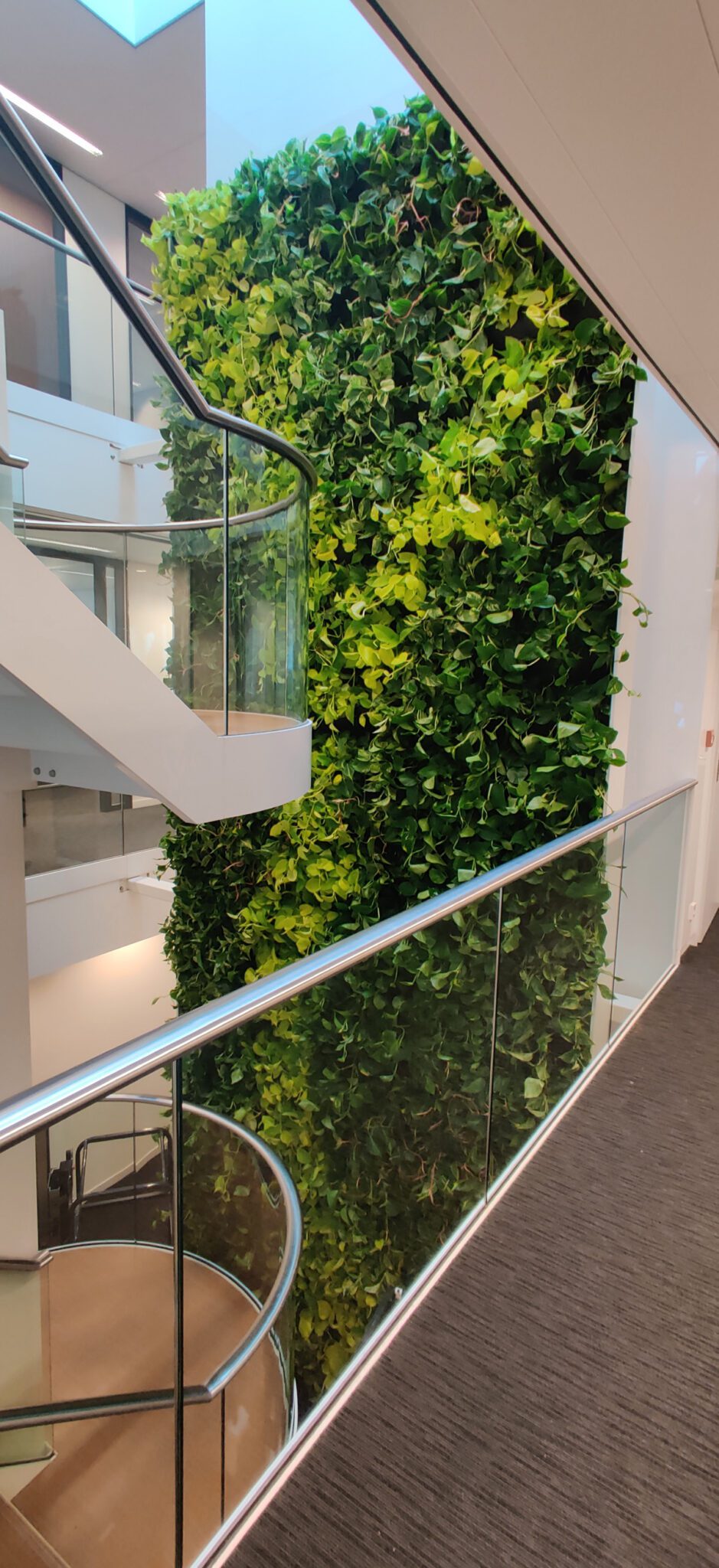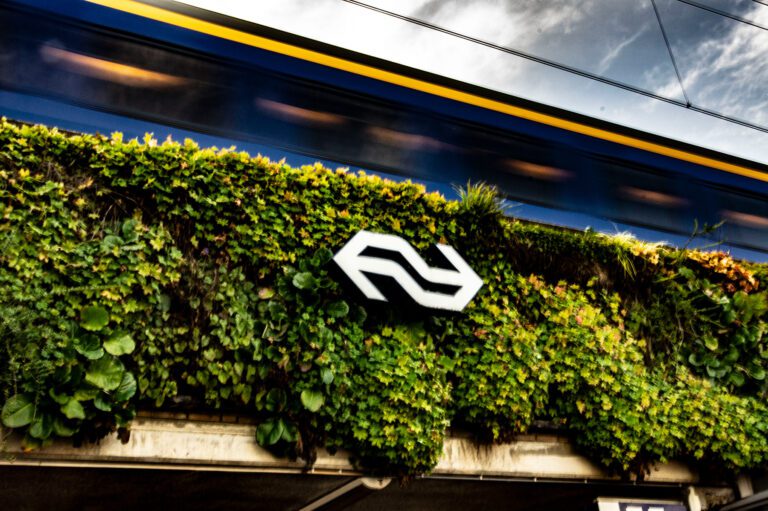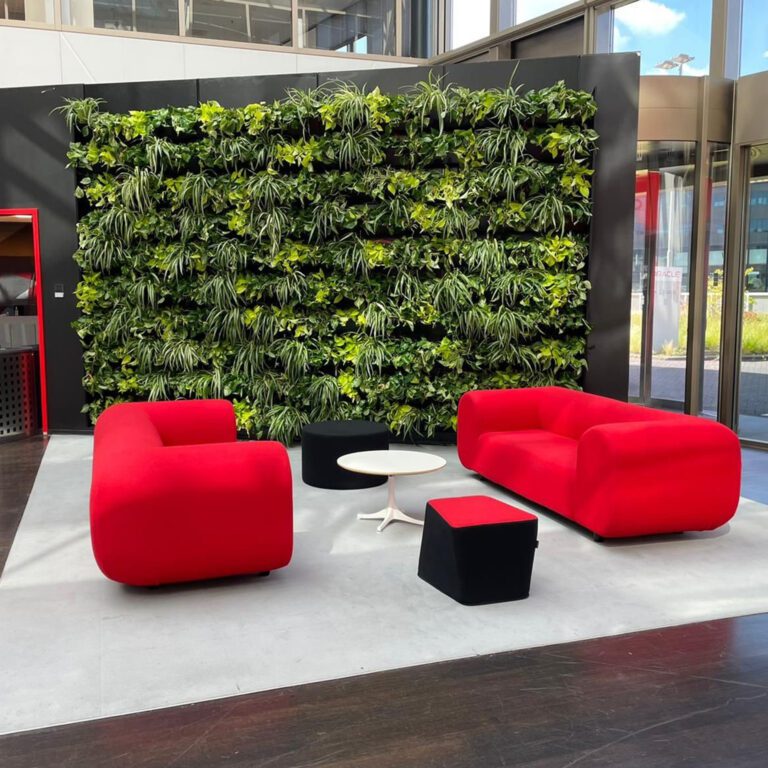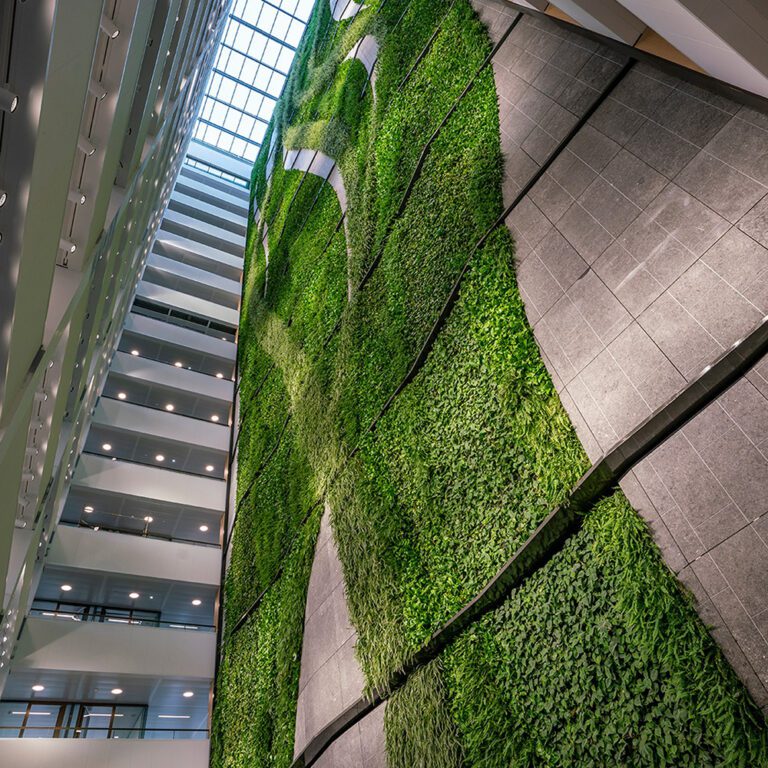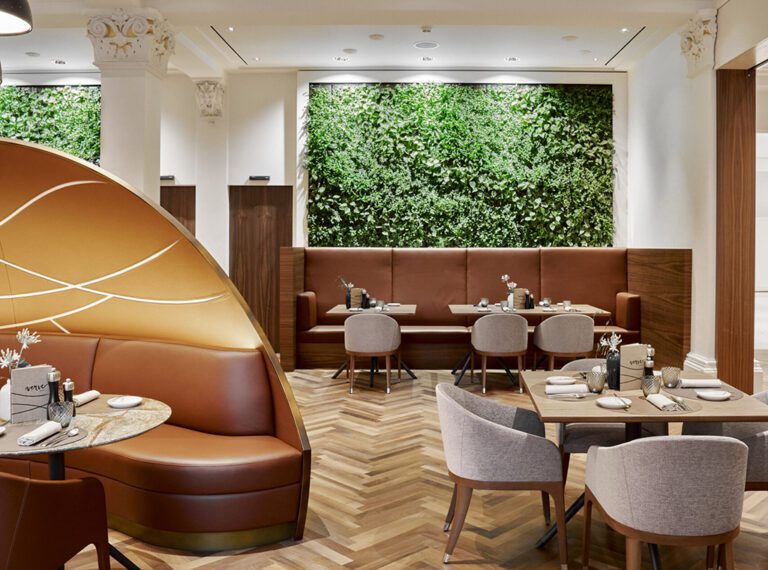 CONTACT
Would you like to know more about Cloud Garden's green facade solution? Niels would be delighted to tell you more.