GREEN FACADES GREENPORT HORTI CAMPUS (NL)
Beautiful staggered green facade panels on the World Horticenter building
A total of 70 green facade panels have been installed in Honselersdijk, the epicenter of the horticultural sector. The World Horticenter building has become a real eye-catcher with green facades that are creatively placed between the windows.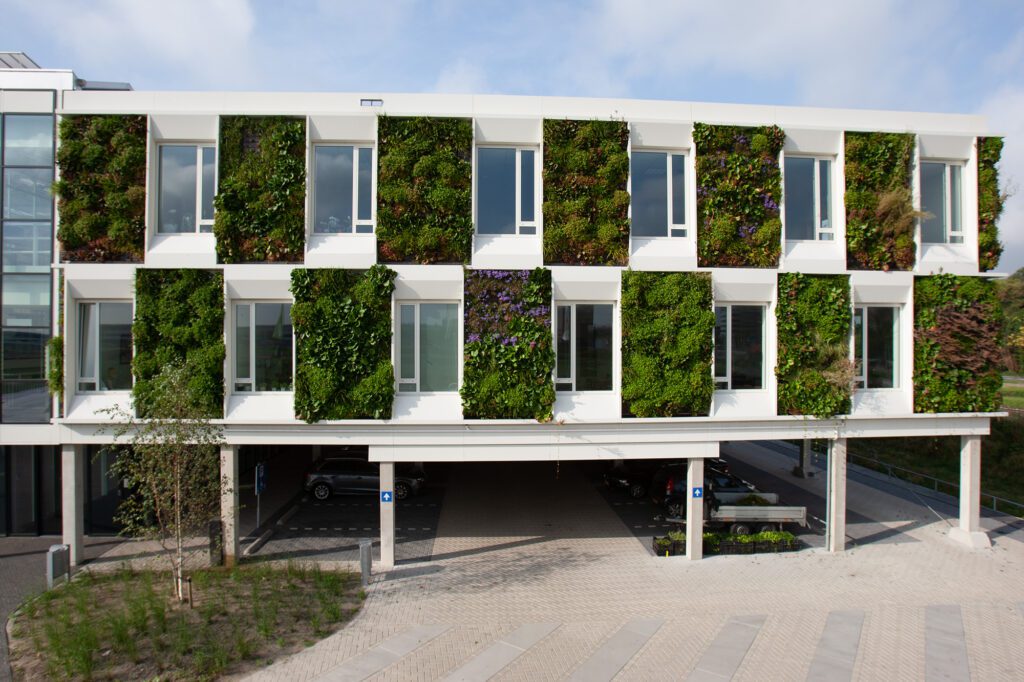 The green facade system fits always and everywhere
This beautiful project was realized in collaboration with Koninklijke Ginkel Groep. The building serves as a training and research center. Research, experiments and tests are carried out that relate to everything related to horticulture. Future-proof, robust and innovative green facade panels should therefore not be missing. This will increasingly become part of a building.
70
green facades on the building
15+
different plant species
12.000
plants on the facade
4 seizoenen
flourishing plants
CONTACT
Would you like to know more about Cloud Garden solutions? Niels is happy to tell you more.